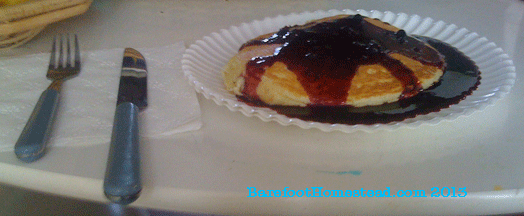 Jr. has recently taken to making pancakes and can I tell you how amazing they are?  He makes the best pancakes at home I have EVER had!  He is using a recipe from a very old cookbook.  The first copyright is 1942, my book belonged to my Gram and it has a copyright of 1955.  My copy is falling apart and completely out of its cover.
I love this recipe and the fact that it saves you money by using things you already have in the pantry, no need for a pre-made baking mix.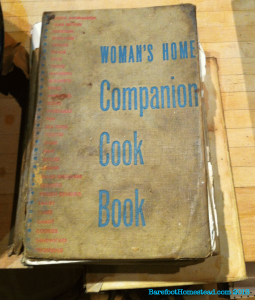 Ingredients:
Flour – 1 1/2 c
Baking Powder – 2 1/2 tsp
Salt – 3/4 tsp
Sugar – 3 Tb
Egg – 1, well beaten
Milk –  3/4 − 1 1/4 c
Butter – 3 Tb, melted
Directions:
Combine flour, baking powder, salt and sugar.  Stir with wire whisk or fork to remove clumps.
Combine egg, milk and melted butter (slightly cooled).  For thicker cakes use as little as 3/4 c milk, for thinner cakes use 1 1/4 c.  Jr. uses 1 1/4 and I think they are just right.
Pour liquid mixture into flour mixture and stir just enough to moisten the dry ingredients.  Do not beat.
Use 1/4 cup to drop batter onto hot griddle.  We choose to not grease the pan, which is optional.  A greased pan changes the texture on the outside of the pancake.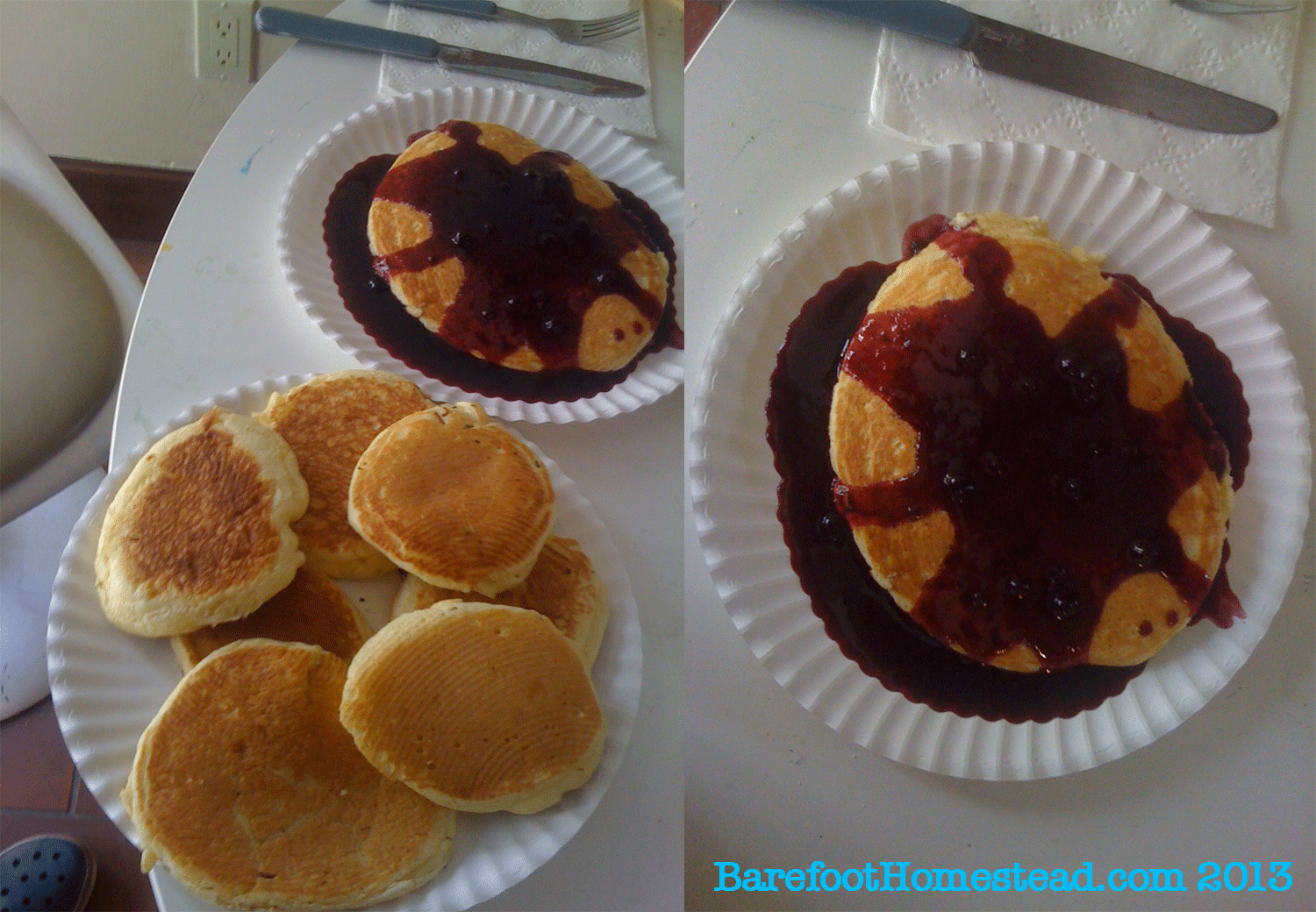 He likes to pour homemade blubbery syrup on his pancakes.  Near the end of last summer I made a bottle of blueberry syrup and used the leftover fruit to make a compound butter.  Both were amazing, but I improvised the recipe so I will have to find one and make a new batch this summer to post about.  Here is a picture of what I made. It was something like 2 cups of blueberries and 1 cup of sugar, boiled down and strained.  Anyway, back to pancakes…